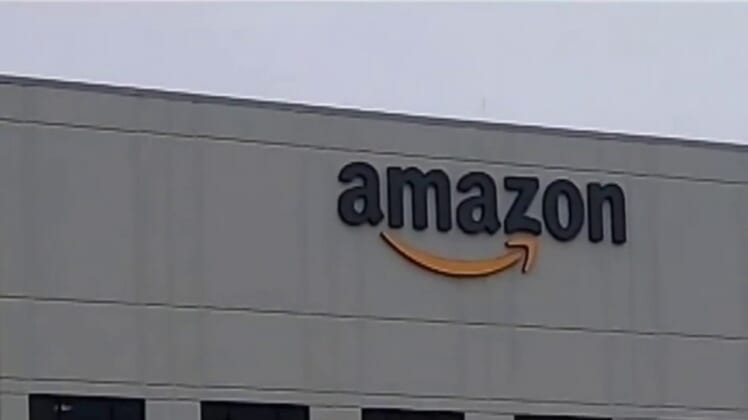 Before you read this I want to strongly urge you to sign up for Todd's free newsletter. It's your only life line to conservative news and commentary. We can no longer rely on social media. Click here to subscribe.
The following is a transcript of Todd's daily radio commentary.
Hello Americans. I'm Todd Starnes with news and commentary next.
You can buy Hitler's "Mein Kampf" on Amazon. You can also buy Saul Alinsky's "Rules for Radicals."
But you cannot purchase a copy of any book that describes transgenderism as a mental disorder.
Amazon says any book that frames sexual identities as mental illnesses will be removed from their platform.
"As to your specific question about When Harry Became Sally, we have chosen not to sell books that frame LGBTQ+ identity as a mental illness," Amazon said in the letter, which was obtained by the Wall Street Journal.
Amazon's vice president of public policy, referred specifically to sexual identities that include lesbian, gay, bisexual and transgender, among others.
Their announcement came in response to a letter written by Republican Sens. Marco Rubio of Florida, Mike Lee of Utah, Mike Braun of Indiana and Josh Hawley of Missouri.
"When Harry Became Sally prompted important discussions in the national media and among policymakers in 2018, and remains one of the most rigorously researched and compassionately argued books on this subject," the senators wrote.
Amazon's decision is part of a national movement to silence Conservatives and Christians, as I wrote in my latest book, "Culture Jihad: How to Stop the Left From Killing a Nation." Click here to read.
"By removing this book from its marketplaces and services, Amazon has unabashedly wielded its outsized market share to silence an important voice merely for the crime of violating woke groupthink," they added.
The Wall Street Journal reports the four Republican senators wanted Chief Executive Jeff Bezos to explain why author Ryan Anderson's book was pulled from Amazon's website.
Anderson is the author of "When Harry Became Sally: Responding to the Transgender Moment."
Mr. Anderson is a well known conservative scholar. His book describes gender dysphoria as a serious condition that causes great suffering.
Senator Marco Rubio says Amazon's decision is proof that the views of conservative Americans are not welcome on the company's platforms.
And it won't be long until Amazon bans books that are critical of gay marriage.
So if you need a Bible – you might want to purchase a copy right now — at a locally-owned book store.
Be sure to read more about this story and download my free podcast at ToddStarnes.com.