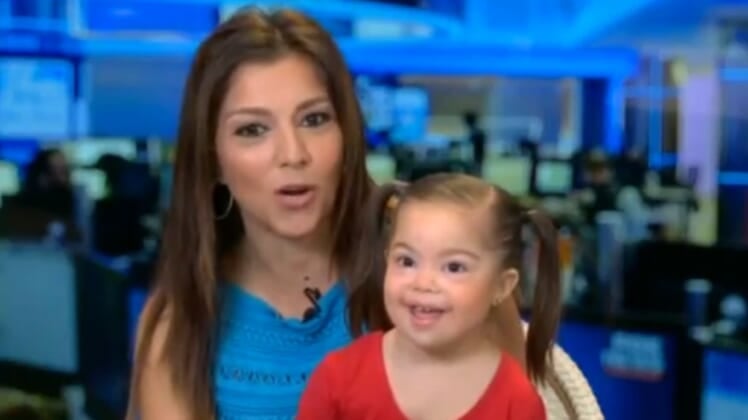 Fox News Channel host Rachel Campos-Duffy brought her daughter, Valentina, with her to work Monday to highlight her humanity on World Down Syndrome Day.
Tired of Big Tech Censorship? Click here to sign up for Todd's free newsletter – conservative news and commentary without the censorship.
Should abortion be legal?
"She's amazing, and that's why this day is so important," she told "Fox & Friends" co-host Ainsley Earhardt.
Campos-Duffy pointed out that many preborn children diagnosed with Down Syndrome are aborted due to "Nazi-style" exterminations by organizations like the World Health Organization (WHO) and countries like China and Iceland.
Fight back against wireless carriers who are censoring conservatives. Click here to get information about PATRIOT MOBILE – America's only Christian Conservative wireless carrier!
"They are human and they are blessings to their families and friends," she said of children with Down Syndrome.
WATCH THE INTERVIEW BELOW:
Caleb Parke is the managing editor for ToddStarnes.com. Follow him on GETTR, Twitter, Facebook, Instagram, and connect with him at calebparke.com.