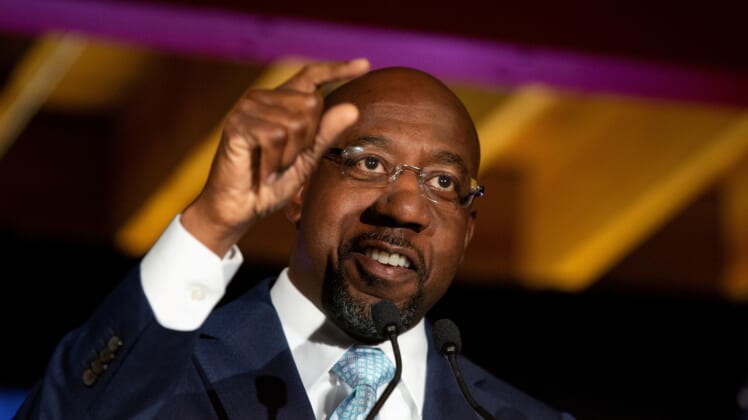 It appears that in 2017, Democratic Candidate for Georgia's Senate, Raphael Warnock, made a pretty racist comment regarding White Christians in Alabama.
This comment was made on what appears to be Reverend Warnock's second Twitter account. It is unverified and only has a following of 6,000 plus.
The tweet in question has been deleted but Breitbart.com reporters found it in an online archive.
It reads, "[t]he average atheist has more virtue than the white Christians of Alabama. #RoyMoore".
EDITOR'S NOTE: Social media is cracking down on Conservative content. Many of you have complained that you never see our content in your news feeds. There's only one way to fight back — and that's by subscribing to my FREE weekly newsletter. Click here.
This was in regards to the 2017 candidate of the Alabama Senate, Roy Moore after it had come out that he was involved in inappropriate relations with underaged women.
Moore would go on to lose to the current senator of Alabama, Doug Jones.
The polling data from that race done by NBC News, showed that "white evangelical or white born-again Christians" favored Moore. This then prompted the tweet from Warnock.
While the account that put out the tweet could not be the real deal, Breitbart.com found that the account "has been active since 2011 and includes ample personal detail from the past decade to substantiate Warnock's ownership of the account."
Breitbart continued to say "[g]roups with which Warnock has been affiliated including Auburn Seminary and Martin Luther King Sr. Community Resources Collaborative make mention of the account, and Auburn Seminary shares the account's feed on its website."
Finally, Breitbart reached out to Warnock's campaign regarding the tweet and it's a deletion, but they have not replied.
All of this goes to say folks, be sure to think before you tweet.